Types of Resorption Based on Radiographic Appearance
Types of Resorption Based on Radiographic Appearance
_________________________________________
Type 1 (T1):
On a radiograph of a tooth with type 1 (T1) appearance, a focal or multifocal radiolucency is present in the tooth with otherwise normal radiopacity and normal periodontal ligament space.
Type 2 (T2):
On a radiograph of a tooth with type 2 (T2) appearance, there is narrowing or disappearance of the periodontal ligament space in at least some areas and decreased radiopacity of part of the tooth.
Type 3 (T3):
On a radiograph of a tooth with type 3 (T3) appearance, features of both type 1 and type 2 are present in the same tooth. A tooth with this appearance has areas of normal and narrow or lost periodontal ligament space, and there is focal or multifocal radiolucency in the tooth and decreased radiopacity in other areas of the tooth.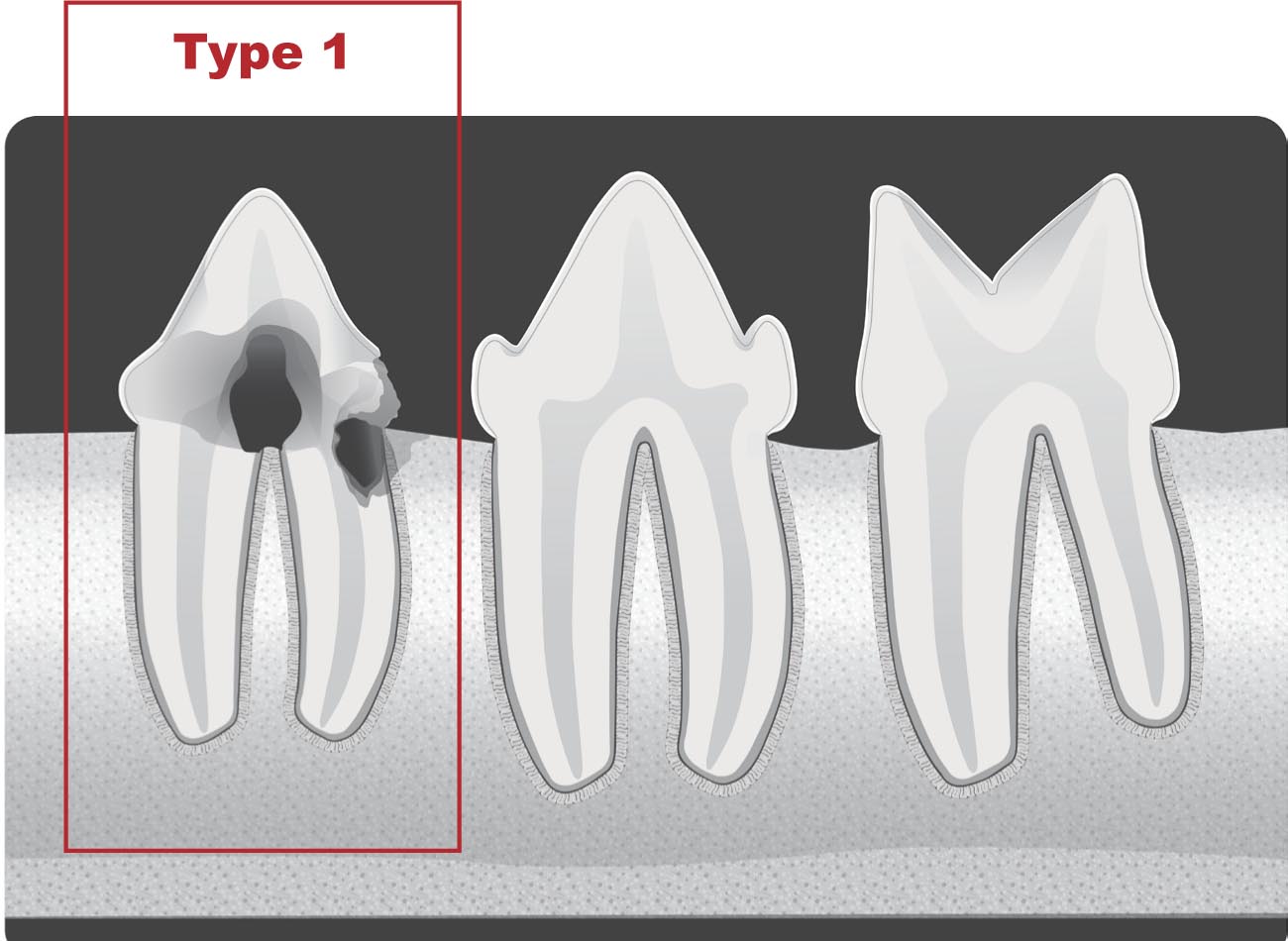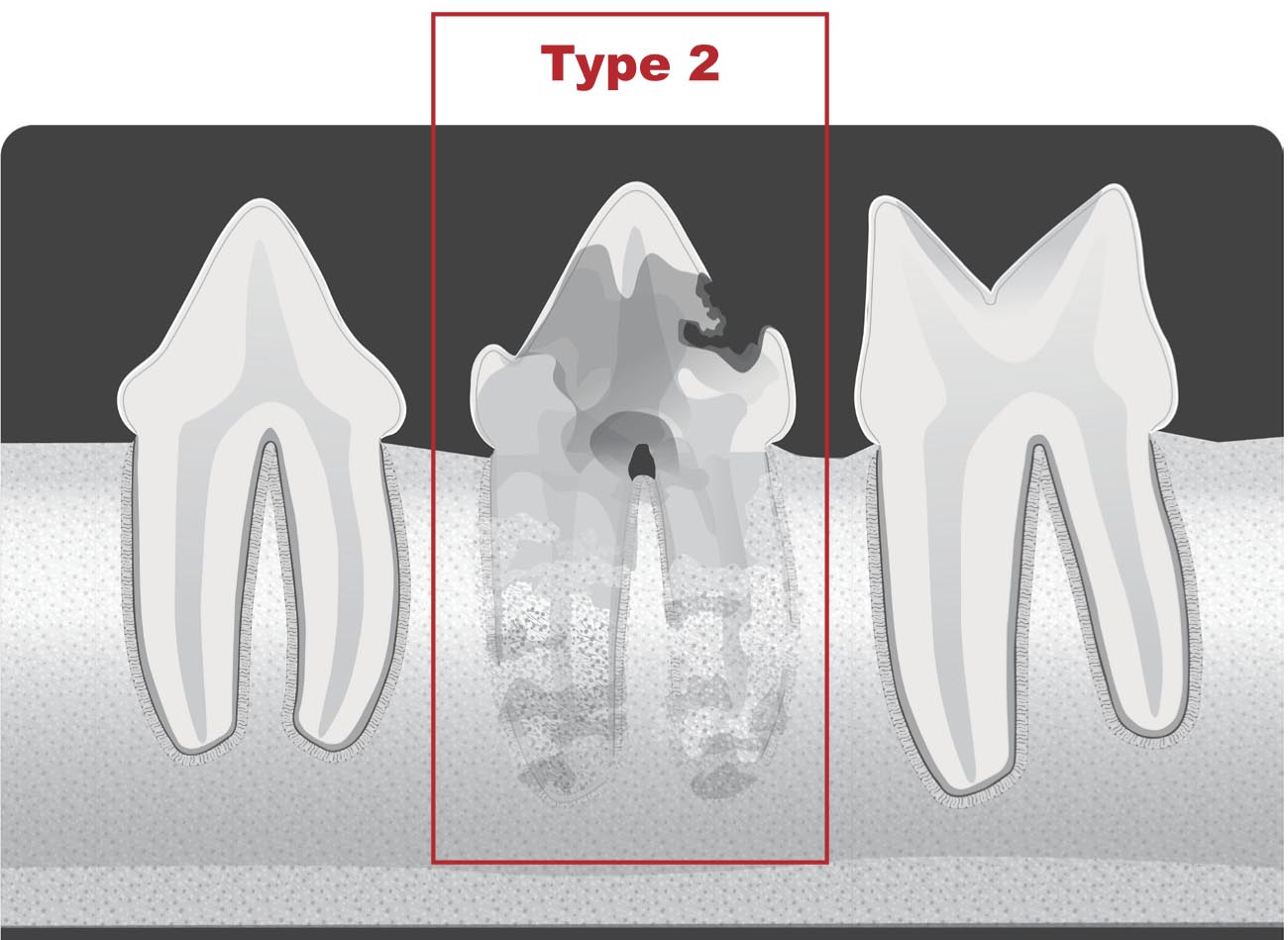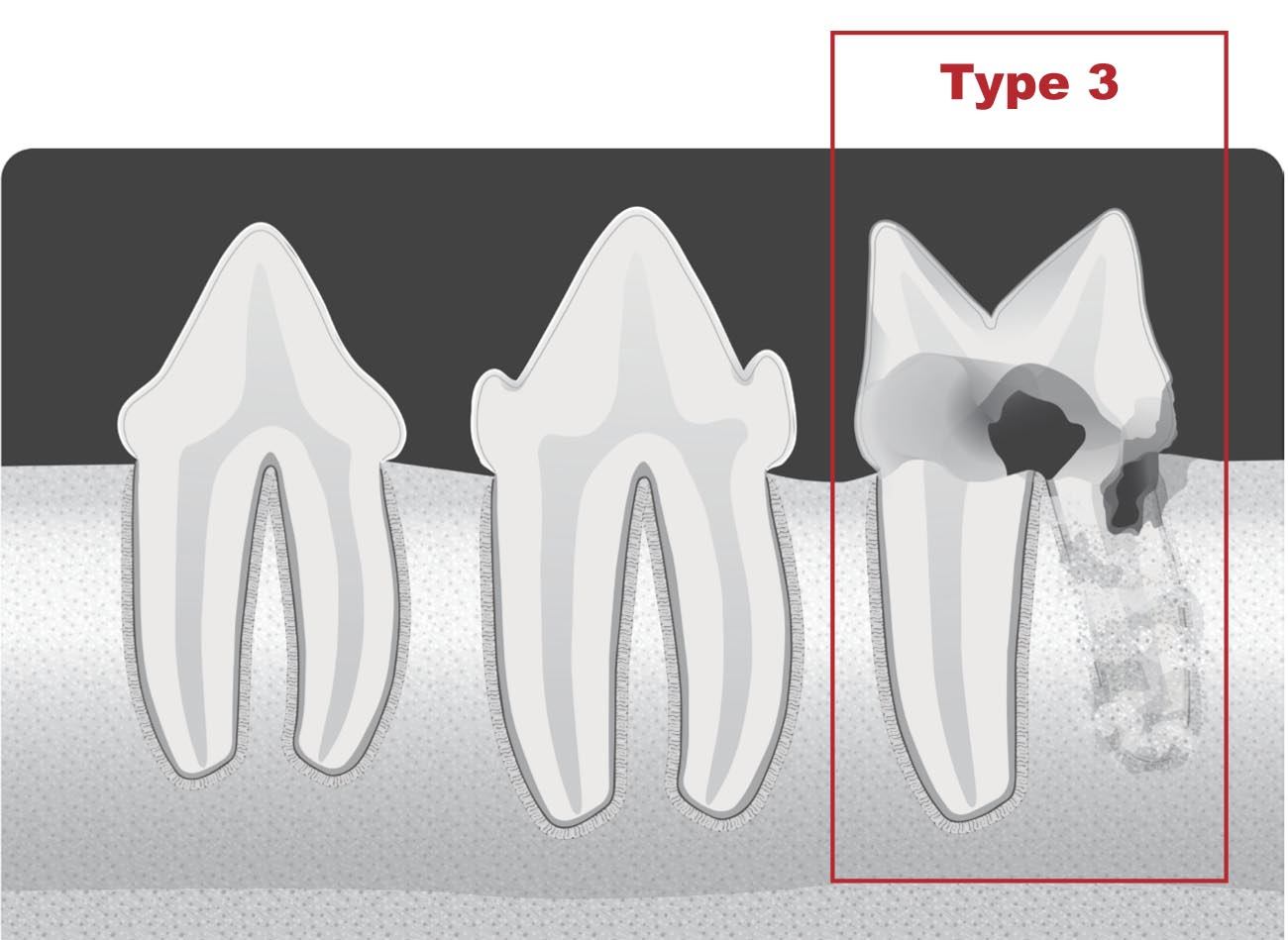 Radiographic Examples of Types of Tooth Resorption: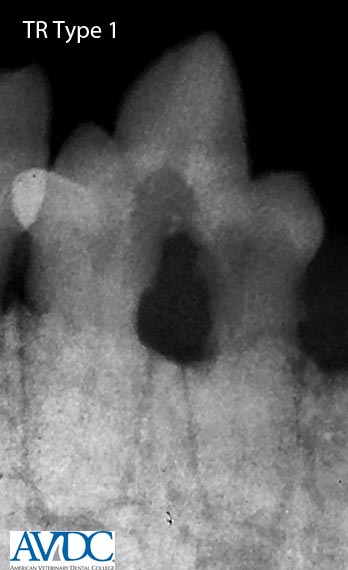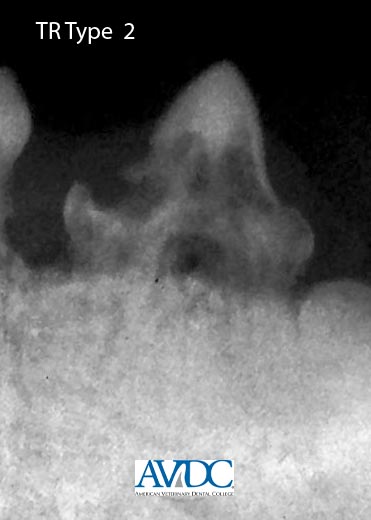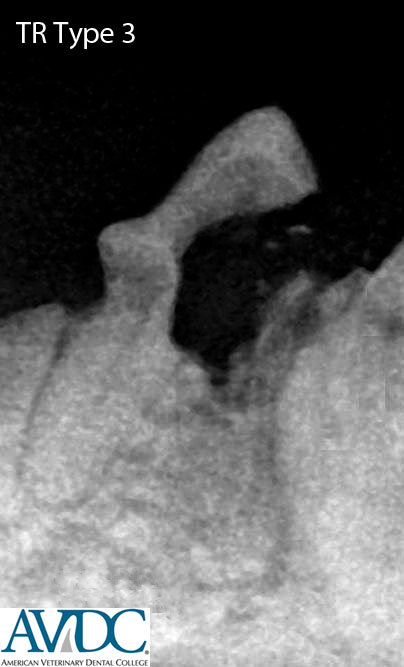 Copyright of these images is owned by AVDC. Download of these images and use in printed materials or presentations is permitted without charge provided that the source is cited as © AVDC ®, used with permission. The diagrams are provided courtesy of Veterinary Information Network. The clinical images are provided by diplomates of AVDC.
Tooth Fracture Classification
_________________________________________
The Tooth Fracture (T/FX) classification shown below can be applied for brachyodont and hypsodont teeth, which covers domesticated species and many wild species.
Fractures of teeth in some wild species may not fit into